Tout lire...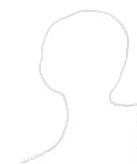 Sophia Hunt-Llonch
Dampierre, France - Anglaise
Poèmes

Winter, nearly over
Golden light, finally
filters through the naked trees.
Ground still hard,
but life is poking through
Gingerly, with trepidation.
Fine green shoots of hope and promise.
Crocus, snowdrop, daffodils,
Tiny fingers reaching for the sky
From the secret womb of the earth.
Their message is one of renewal,
the cycle of life beginning again,
Heralding the softer breath of Spring.